WELCOME TO THE FAR TERRITORY
Deep along the rocky spine of Great Bear Island stands the Far Range. Mysteries abound in remote airfields, abandoned mines, and forgotten railways. The air crackles as the Aurora blazes overhead. A shortwave radio emits an unusual sound, beckoning you. Will you survive long enough to unearth the secrets of the Far Territory?
TALES FROM THE FAR TERRITORY is the first paid expansion pass for The Long Dark's Survival Mode. Releasing in multiple Parts over the course of the expansion pass campaign, TFTFT significantly adds to the world of Great Bear Island and the game's core Survival foundation, with new Regions, new Gameplay, and new objective-based Tales.
FORSAKEN AIRFIELD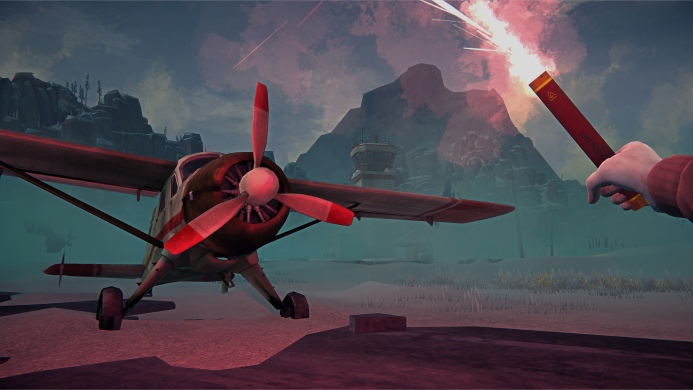 INCLUDED IN PART ONE:
NEW REGIONS
Forsaken Airfield
Far Range Branch Line
Transfer Pass (hub)
NEW GAMEPLAY
Glimmer Fog
Insomnia Affliction
3 New Rifle Variants
1 New Lantern Variant
1 New Bow Variant
Improvised Cramp-ons
Survival Music Track
FREE UPDATES
Global Wildlife and Resources Refresh
Wildlife Spawn Points Refresh
Visor Notes
FRONTIER COMFORTS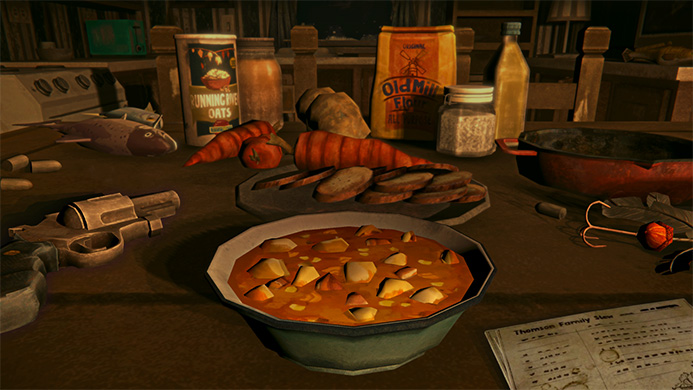 INCLUDED IN PART THREE:
NEW GAMEPLAY
Frontier Cooking System
7 New Ingredients
15 Simple Recipes
9 Unique Recipes
NEW TOOLS
Hunter's Revolver
Forester's Revolver
Warden's Revolver
Sport Bow
Skillet
Miner's Flashlight
Improvised Down Bedroll
Improvised Insulation
FREE UPDATES
Enhanced Fishing System
Free-form Ice Fishing Holes
Tip-Ups
Fishing Lures
Four New Rare Fish: Burbot, Goldeye, Red Irish Lord, and Rockfish
Burdock
BURIED ECHOES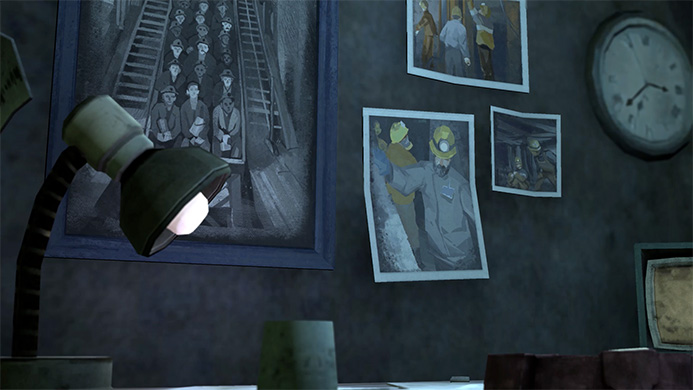 INCLUDED IN PART FOUR:
NEW REGION
The Zone of Contamination
CHALLENGES/TALES
New Tale - "Buried Echoes"
NEW GAMEPLAY
Travois
Respirator & Canisters
Insulated Flask
Chemical Poisoning Affliction
Toxic Zones
Poisoned Wolves
NEW TOOLS
Miner's Coat
Miner's Hat
Chemical-Resistant Boots
Hardhat
FREE UPDATES
Scurvy System
First-Person Hand Coverings
First-Person Harvesting Animations
ROADMAP
Updates for the remaining Parts will be released as soon as possible, with the timing and composition dependent on development realities. The specific content of each Part will be communicated leading up to each release and will draw from this Roadmap.
NEW REGIONS
FAR RANGE BRANCH LINE & TRANSFER PASS (HUB)
Travel down the Far Range Branch Line and arrive at Transfer Pass, the railway hub providing access to the foothills of the Far Range. The journey is a long and harrowing trek from Broken Railroad region, deep into the heart of Great Bear.
FORSAKEN AIRFIELD
A vast open plain hides a remote airfield that once served as a critical transport hub for the interior of Great Bear. Between the Hangar, Control Tower, and the Ranger's Cabin on the outskirts of the region, Forsaken Airfield is one of the harshest, coldest regions yet. What secrets will the Aurora reveal...
ZONE OF CONTAMINATION
An open-pit mine operation scars the landscape, with various outbuildings and mining apparatus pock-marked by pools of toxic chemicals and run-off. The mine may hide relics of the Far Territory's mysterious past.
MOUNTAIN PASS
Steep climbs and some of the rockiest terrain to be found on Great Bear Island hide a remote installation that holds secrets to the Island's dark history. Beware.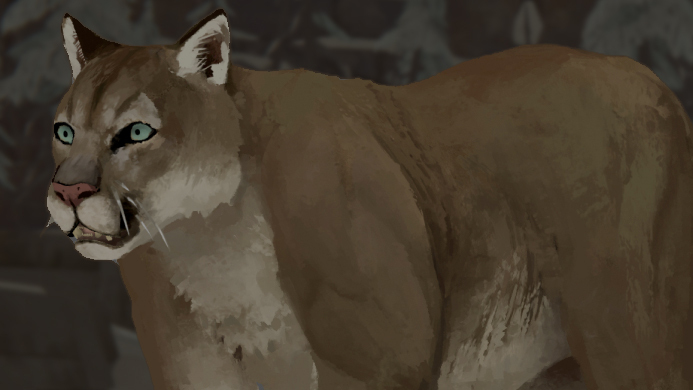 NEW GAMEPLAY
GLIMMER FOG
A mysterious phenomenon first encountered in the Far Territory, Glimmer Fog charges the air and ground with electrostatic energy, animating some electronics in entirely unpredictable ways.
INSOMNIA AFFLICTION
Exposure to certain influences may trigger an Insomnia Affliction, introducing a new series of risks for you to manage as you do your best to avoid their cause.
TOOL VARIANTS
Unique, custom versions of existing in-game items, each with a history and its own distinct tuning. Special versions of Rifles, Bows, Knives, Hatchets, Lanterns, etc., to be found in the hidden corners of the world.
CLOTHING VARIANTS
Discover new articles of clothing that will help you brave the elements and explore deeper into the Far Territory.
HANDHELD SHORTWAVE
During the Aurora, or when in Glimmer Fog, the Handheld Shortwave may pick up errant signals that could lead you to supplies and locations that you wouldn't otherwise find.
ENHANCED COOKING
Recipes and new ingredients open a range of possibilities for food preparations that can offer different gameplay effects.
PTARMIGAN
A small winter bird that gathers in flocks. Can be a source of food, and its Feathers become a useful crafting material.
TRAVOIS
A craftable tool for dragging supplies over long distances. Dramatically increases your carrying capacity at the expense of speed and mobility.
TRADER
A source of rare goods and useful information, for a price.
SAFEHOUSE CUSTOMIZATION
Survive in relative comfort through a series of features and items that allow you to organize, optimize, and decorate your favourite interiors.
CAMERA & DARK ROOM
A Photo Mode for THE LONG DARK, but contextualized with an in-game camera and Dark Room chemicals so that you can process your own film.
COUGAR
A deadly hunter, the Cougar stalks the rocky crags and ravines around Great Bear and may be your greatest nemesis yet.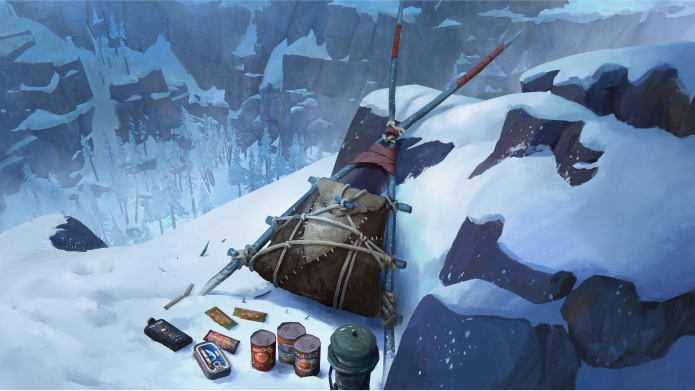 ???
There may be other things we announce along the way. Stay tuned!
TALES
Story within Survival. Instead of Challenges, TALES FROM THE FAR TERRITORY will include three narrative-driven Tales, stories of the territory's mysterious past, each with narrative-focused gameplay objectives that help build up the story of Great Bear Island, and connect back to the WINTERMUTE storyline which culminates in Episode Five. More details of the Tales will be teased closer to each Tales' release.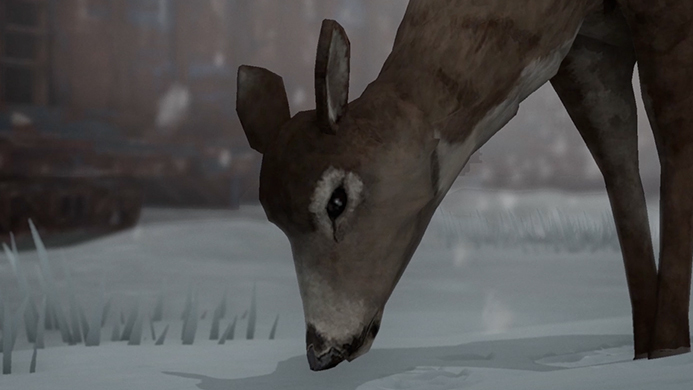 FREE UPDATES
In addition to all this new content, the TALES FROM THE FAR TERRITORY campaign will include regular free updates to the base THE LONG DARK and SURVIVAL EDITION games, so you don't need to have bought the Expansion Pass to still benefit from it. Some of the planned free updates, which will be released alongside the paid stream updates, include:
SPAWN POINTS REFRESH
All player starting spawns for all Experience modes have been updated, returning that feeling of being "lost" at the beginning of every new game.
GLOBAL RESOURCE REFRESH
All loot tables and item placements have been refreshed, giving the game world an updated feeling. Resources have been themed to match the regions, to avoid all regions feeling the same.
FIRE-HARDENED ARROWS
Craft simple fire-hardened arrows at any fire. Ideal for small-game, or if you just don't have scrap metal to spare. Won't kill a Wolf, but might make it flee.
VISOR NOTES
While checking under car visors, or in other places in the world, you might find notes left behind that point to an item or useful bit of information to be found somewhere else in the world.
IMPROVED BEACH-COMBING
The current system, expanded and made more interesting.
DOE
A female deer. Finally.
IMPROVISED CRAMPONS
Craft your own Crampons to make trekking on steep icy terrain a bit safer.
ACORNS
Collect from the new Oak trees. Dry and grind them into powder for a stimulating coffee-like drink, or as Flour for food preparation.
BURDOCK
Harvest a hardy winter root that can be dried and brewed into a tea with useful medicinal properties.
IMPROVED FISHING
The current system, expanded and made more interesting.
GLOBAL WILDLIFE REFRESH
All wildlife spawns have been refreshed, creating new dynamic wildlife patterns to learn and adapt to as you explore Great Bear Island.
FIRST-PERSON HARVESTING ANIMATIONS
New animations for common harvesting actions, like field-dressing Deer, etc.
INSULATED FLASK
Something to keep your hot drinks hot, for longer.
HUNTED, PART THREE
The final installment of the HUNTED Challenge. Finish the job, or die trying.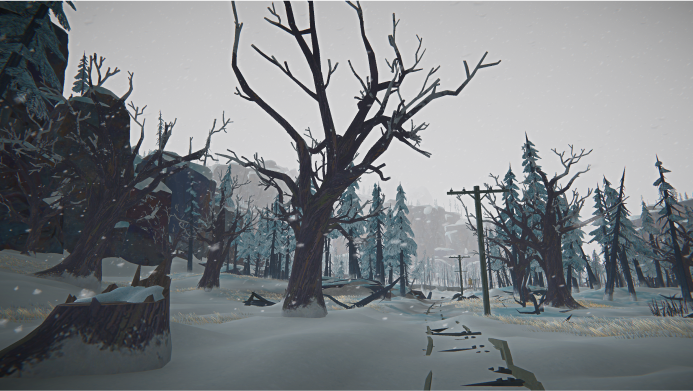 ???
There may be other things we announce along the way. Stay tuned!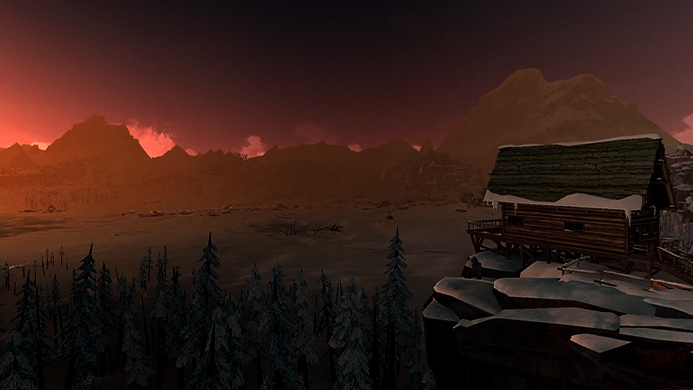 VISUAL ENHANCEMENTS
We have a range of visual enhancements planned, many specifically for high-end systems (high-end PC, Xbox Series X|S, or PlayStation 5). We'll outline which are part of the Paid stream and which will be released as Free updates as we get closer to their release.
A NOTE ON THE ROADMAP
Where each item fits into the release plan depends on development progress and priorities. We will strive to deliver every item on the Roadmap, but some items may be swapped out for others based on progress and community feedback. In the event that we choose to swap an item out from the Roadmap, we will always endeavour to replace it with something of the same "value".

BUY THE BASE GAME
Survival Mode offers 100s of hours of free-form, open-world survival gameplay, while the WINTERMUTE Story Mode let's you experience the epic journey of bush pilot Will Mackenzie and Dr. Astrid Greenwood as they fight to survive the Quiet Apocalypse.
AVAILABLE NOW