SURVIVAL MARKERS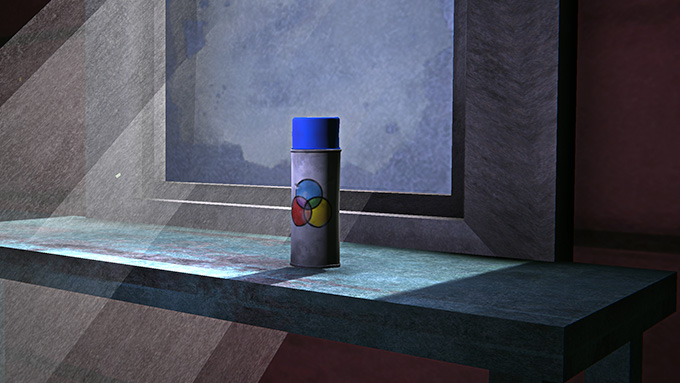 Find Spray Cans in the world. Leave markers identifying important survival information such as the location of supplies or dangerous places to avoid. These in-world indicators appear on your map so that you can find things back even days or weeks after you've left a region.












ROCK CACHES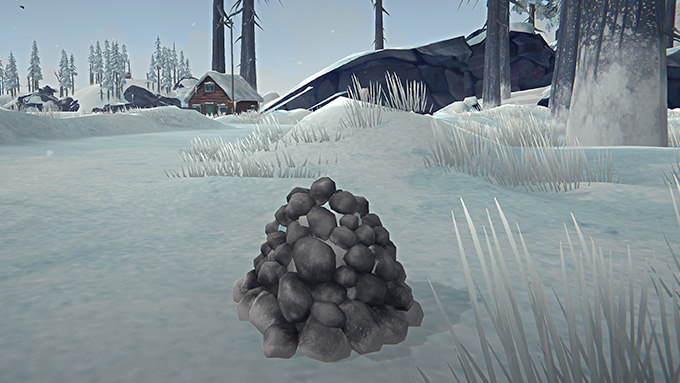 Build a landmark to help you navigate, and create emergency supply caches along commonly travelled routes. Review your Caches in the Journal, and leave notes on what you've stored in them so you can find vital tools or resources in the future.
VISTA SURVEYS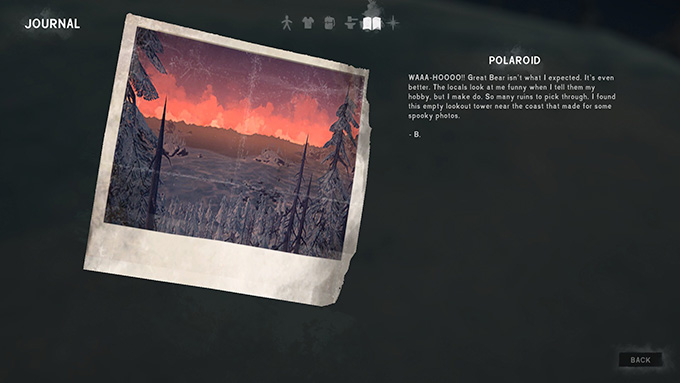 Hard to find Polaroids in the world indicate locations that offer sweeping Vista views of a region. Get to those locations and Survey them to reveal the majority of a region's map!
IMPROVED CHARCOAL SURVEYS
The Charcoal Survey action now reveals an enhanced radius on the Map. Surveying from higher altitudes now increases how much of the Map is revealed.
MAP & JOURNAL IMPROVEMENTS
Turn layers of information on and off in the Map. Locate and rename Rock Caches. Keep track of all Surveyed locations to know if you've found them all. Especially useful if you are hunting locations for the Faithful Cartographer achievement.
AUTOWALK & TELEMETRY
New Autowalk accessibility feature ensures comfort for players with hand or wrist issues. New Opt-in Telemetry gathers gameplay data the development team will use to inform future balance and feature development efforts.
Note: Telemetry is defaulted to OFF and needs to be turned in the Options>Privacy settings.