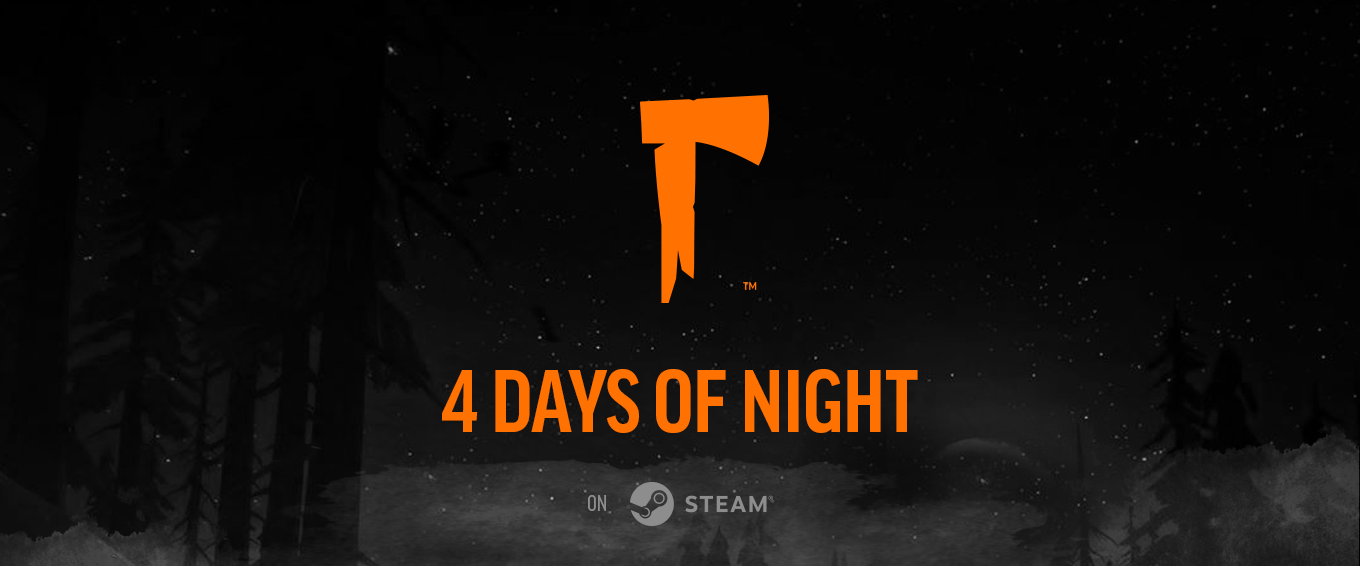 4 Days of Night 2018
22.10.2018.
Four Days of Night is back this Halloween! Join us for some lighthearted fun in this time-limited event.
HOW TO PARTICIPATE

Just launch the game between Saturday, October 27th at 11 pm PDT, and Wednesday, October 31st, at 11 pm PDT, select "Four Days of Night" from the Main Menu, and do your best to survive as long as you can.
If you don't want to participate, simply continue playing Story, Survival, or Challenges as usual!
EVOLUTION OF THE 2018 EDITION
This year's event sees some significant improvements:
Daily Challenges
Each day brings its own unique horrors to survive through: brutal weather conditions, tuned wildlife behaviors and spawn rates etc. Daily challenges kick in at 11pm PDT every day, starting from October 27th, and each lasts a full 24h. For additional details about each daily challenge, be sure to check our dedicated sub-forum, where we will post daily updates.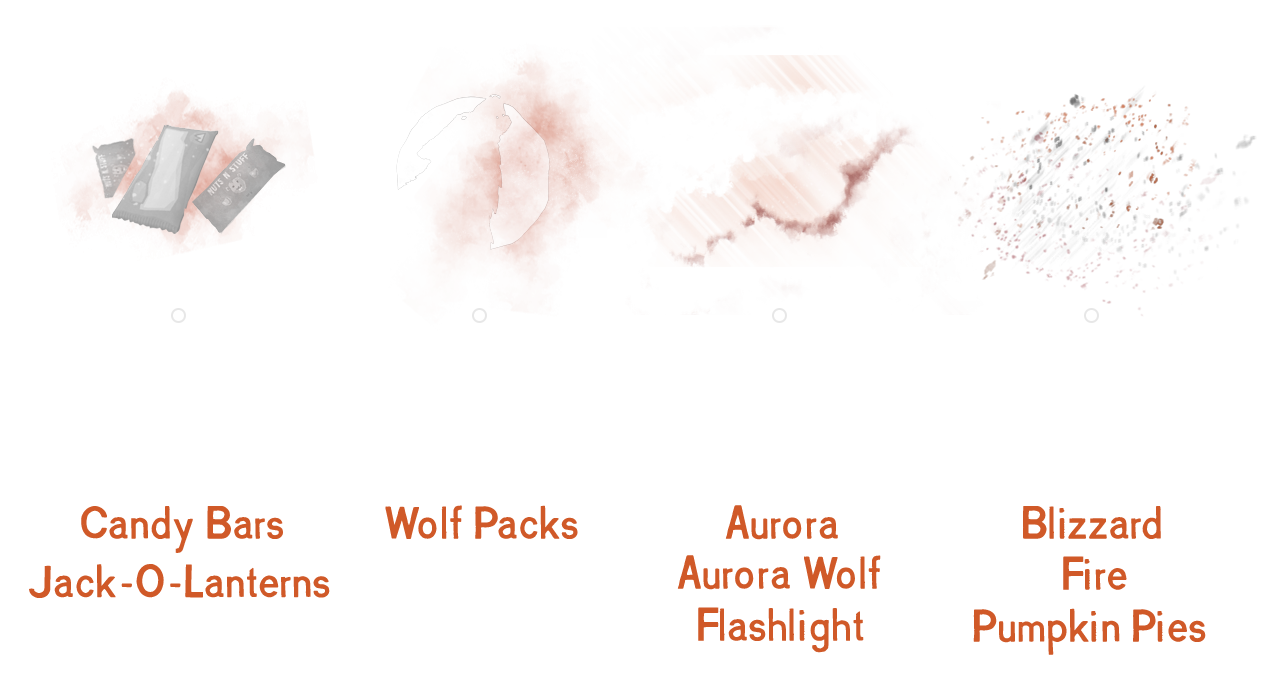 Players who manage to survive long enough will unlock those unique badges:

TWILIGHT BADGE:
Survived for 2 real-time hours per day for any two days of the event.

MIDNIGHT BADGE:
Survived for 2 real-time hours per day for all four days of the event.
Coming to Consoles!
For the first time, we're bringing 4DON to our Xbox One and PlayStation 4 players, in addition to Steam. Jump into the conversation around Four Days of Night and use the #4don hashtag on Twitter, or discuss it in our sub-forum.
Dedicated Mode
This year, you can kick off Four Days of Night right from the Main Menu! No need to opt-in to a separate branch. Keep in mind that save files will be 4DON-specific, and are only useful for this year's event.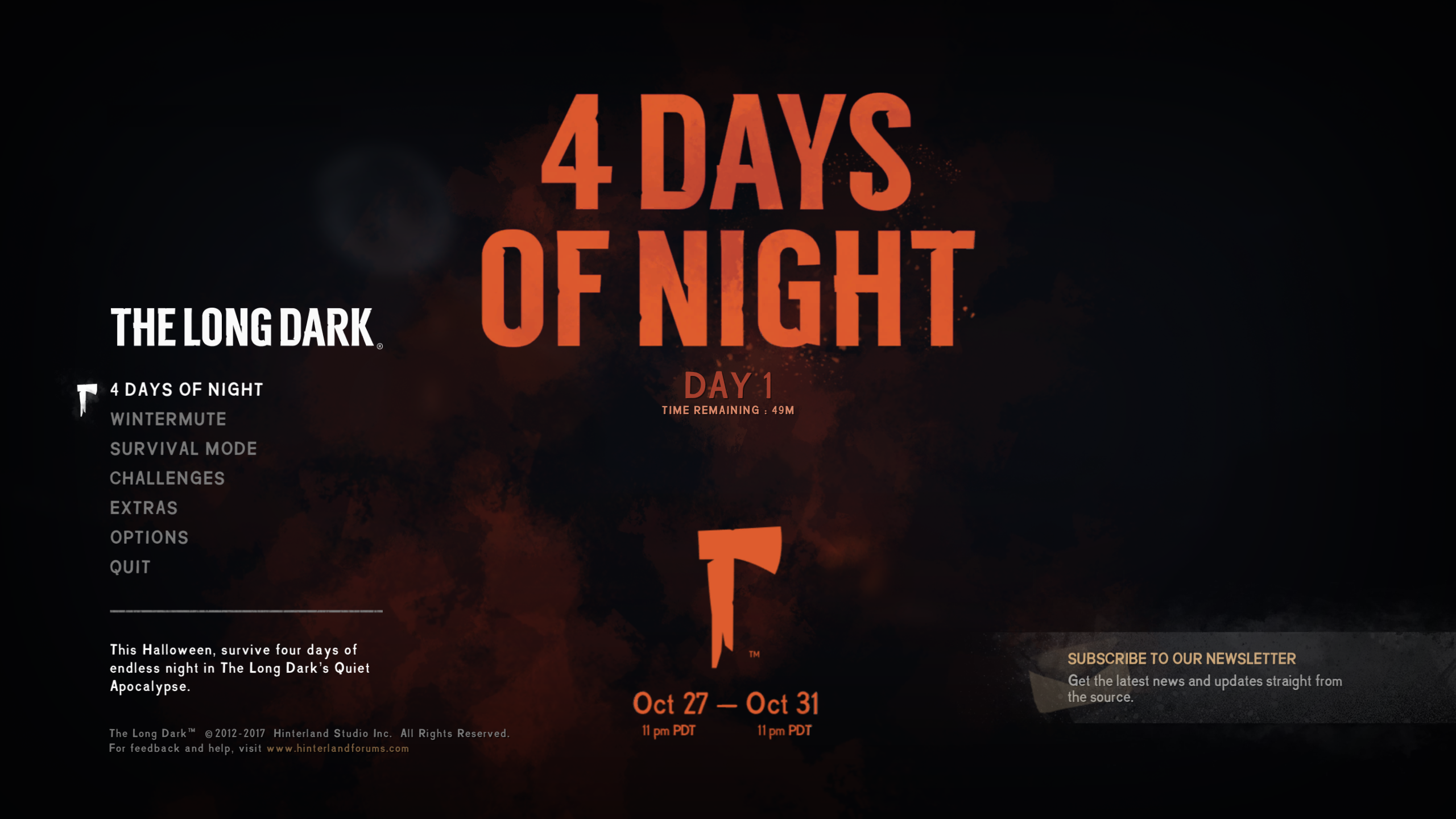 Good luck, and we hope you enjoy it! Share your stories, images, gifs and livestreams with us by tagging them with #4DON and make sure you follow us on Twitter at @hinterlandgames where we'll share regular updates.
– The Hinterland Team