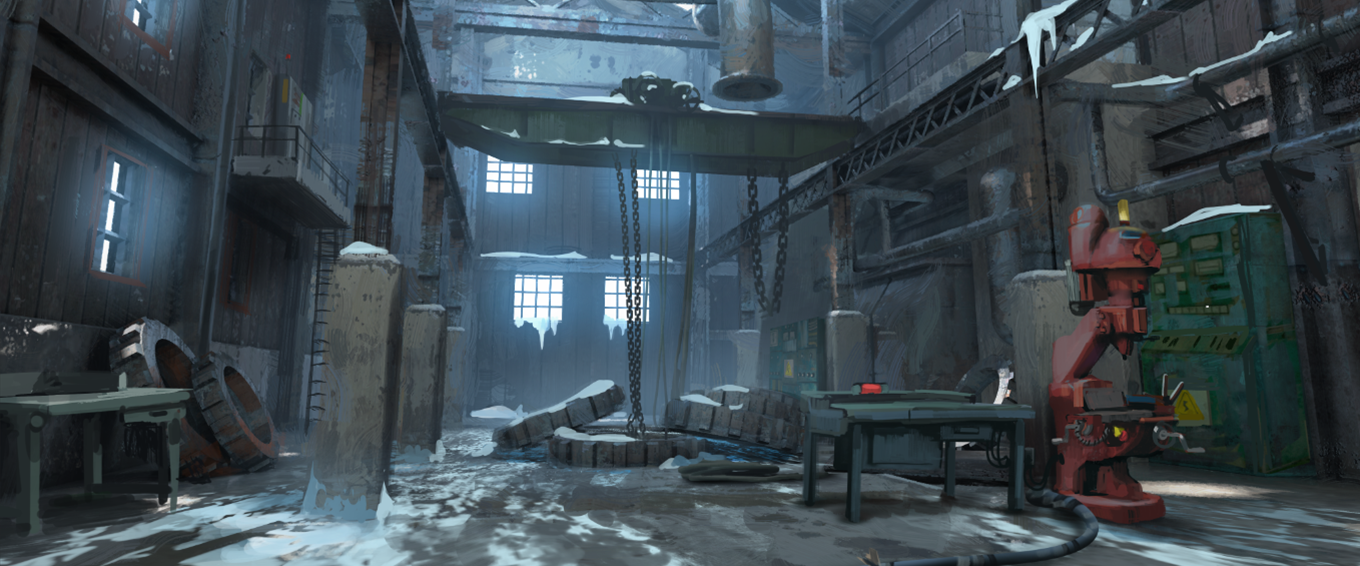 Dev Diary – November 2019
28.11.2019.
Hello community,

The last six weeks have been pretty busy, with launching Episode Three on October 22nd, supporting our annual Four Days of Night Halloween event, and finalizing our next big Survival Mode update. We said we'd do our best to deliver you one more big update before the end of the year, and I'm here to tease out a bit more information about what to expect in December.

The next update is called ERRANT PILGRIM, and it features some new stuff we're pretty excited about:
A new region. This will be our first region to feature a two-part environmental puzzle of sorts — in order to unlock the region's full potential, you'll need to access it from two different locations. There's a new area with several industrial buildings, and this region will be the first to feature Timberwolves in Survival Mode. Watch out!


A new challenge. We've taking inspiration from the community's "Deadman" take on custom mode settings, and have created our own version as a standalone Challenge mode which, frankly, we think is the toughest experience we've ever made. Nobody in the office has been able to complete it yet. (Don't worry, we're exempting this new challenge from the Challenge Mastery achievement. We're not monsters.)


New gameplay systems. Without getting into too much detail at the moment, we're introducing a few new gear items, tools, and systems that should help make late-game survival a little more viable for most players. You might get a hint from the piece of concept art included in this dev diary.


New Feats. We haven't shown the Feat system much love since we introduced it, so we're adding three new Feats, to give you some gameplay objectives to work towards as handy new buffs for your Survival Mode games.


New Survival Mode music. 10+ more minutes of brand new music, from Survival mode soundtrack composer, Sascha Dikiciyan.


The Return of Fluffy. Hmm?


Did I mention Timberwolves in Survival Mode? Relax. They're only in the new region. (For now.)
There are some other tidbits here and there, some quality of life updates, and of course, lots of bug fixes. We hope this next update comes just in time for you to fire up The Long Dark over the cold winter holiday, when it's best appreciated!
You can expect the next Survival Mode update to land around the middle of December, depending on how long it takes us to get things optimized and the bugs cleaned up. We'll launch it with our customary update video, fully narrated by yours truly. Should be fun.
Keep an eye open on our social channels as we'll likely share more tidbits about the update leading up to its launch. As usual, this will be a free update for all current owners of The Long Dark, on Steam (where the game happens to currently be on Sale), Xbox One, PlayStation 4, and the other platforms we're currently available on. This might also be a good moment to remind you to nominate The Long Dark in the Labour of Love category in the 2019 Steam Awards.
Thanks for reading, and look for more bits of info over the next couple of weeks!

– Raph