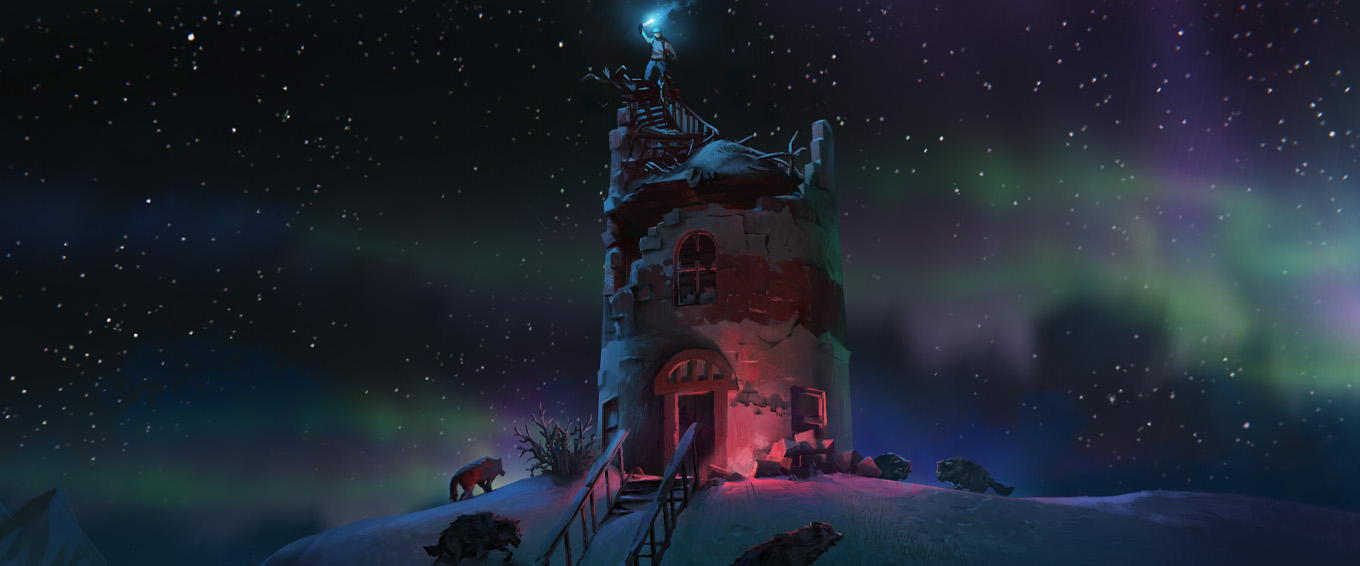 ERRANT PILGRIM Update Now Live
09.12.2019.
Hello Community,
We've just updated The Long Dark to v1.64 [57505] — ERRANT PILGRIM.
For a detailed breakdown of the new features and changes, please review this update video. Full Release Notes are available below.
CHANGELIST v1.64 [57505]
HIGHLIGHTS
Added new Region: Bleak Inlet
Added new Challenge: As the Dead Sleep
Added new Feats: Blizzard Walker, Expert Trapper, and Straight to the Heart
Added new gameplay system: Ammunition Workbench
Added new gameplay system: Gunsmithing
Added new gameplay system: Milling Machine
Added new raw material: Lead
Added new raw material: Stump Remover
Added new raw material: Dusting Sulfur
Added new craftable item: Gunpowder
Added new craftable item: Bullet(s)
Added new craftable item: Ammunition
Added new Custom Mode setting to disable Birch Bark Tea crafting
GENERAL ART FIXES
[Enviro] Fixed numerous areas the player could become stuck in.
[Enviro] Fixed numerous locations where the player could get outside of the intended play area.
[Enviro] Fixed numerous clipping and floating objects.
[Enviro] Increased the visible distance of lights during an Aurora Event.
[Enviro] Fixed area in the Ravine that players could escape the map
[Enviro] Fixed missing roof in Prepper Bunker
[VFX] Adjusted interior light shafts that were too bright during mid-day
[VFX] Fixed flames clipping through Barrels and Pot Belly Stoves
USER INTERFACE FIXES
[UI] Fixed an issue that caused the Revolver to display the incorrect weight when viewed in the Backpack.
[UI] Fixed an issue that caused some Cooking HUD messages to appear too quickly.
[UI] Blueprint Requirements now appear correctly during the first instance of viewing the Crafting Menu.
[UI] Radial Menu can no longer appear overtop of other menus, such as the Backpack.
[UI] Fixed the Revolver and the Distress Pistol Condition displaying as the value from the previously viewed item.
WINTERMUTE FIXES
[WINTERMUTE] Male survivor vocalization no longer plays when Astrid is attacked by Timberwolves.
[WINTERMUTE] Timberwolves now react properly to Marine Flares.
[WINTERMUTE] The Crummy in Broken Railroad now falls over correctly after the Old Bear pushes on it.
[WINTERMUTE] Adjusted the rate that the Old Bear turns while in the cave.
CHALLENGE MODES
[Hopeless Rescue] The Distress Pistol can no longer spawn outside of the Timberwolf Mountain Crash Site.
SURVIVAL MODE
[Survival] Black screen no longer appears after being trampled by a Moose.
[Survival] Fixed an issue that prevented the player from interacting with the Buffer Memory in Signal Hill.
ALL GAME MODES
General performance improvements across the game.
[Animation] Improved animation for when a Wolf transitions to the hold ground AI state.
[Audio] Aurora effects are no longer disabled when aiming.
[Gameplay] Updated item placement range to better match interaction distance.
[Gameplay] Updated wildlife pathfinding so they don't bump into each other as often.
[Gameplay] Updated Wildlife pathfinding to better handle passing through gates.
[Gameplay] Fixed the missing highlight when moving Sticks in Placement Mode.
[Gameplay] Adjusted depth Wildlife carcasses can sink into the snow.
[Gameplay] Campfires no longer collide with Wildlife during placement mode
[Gameplay] Fixed issue that caused Wolves to not eat some prey.
### END OF RELEASE NOTES ###