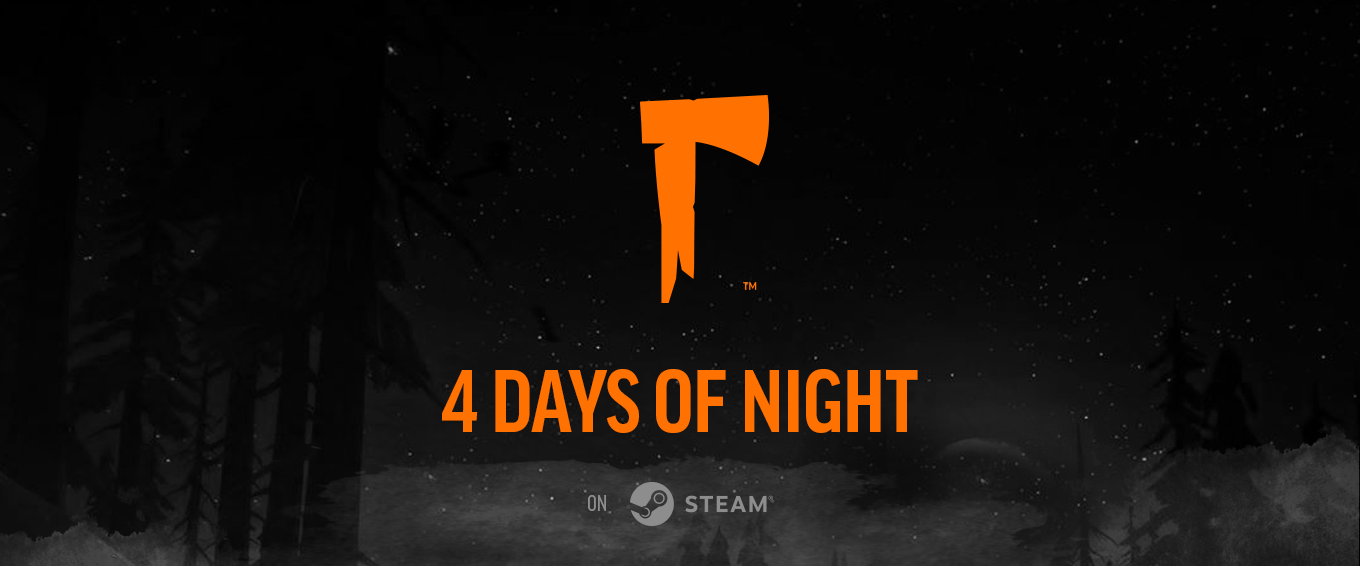 Four Days of Night in The Long Dark – A Halloween Event
26.10.2017.
Four Days of Night is back this Halloween! Join us for some lighthearted fun in The Long Dark's Survival Mode. This is a Steam-only event.
Four Days of Night starts Friday, October 27th at 11 pm PST, and ends Tuesday, October 31st, at  11 pm PST.
In Four Days of Night, you'll experience:
* Perpetual darkness — the sun will not rise
* Light sources (ex. Lanterns) last twice as long as usual
* "Demon" wolves
* Strategically located Pumpkin Pies with Warming and Wildlife Deterrent capabilities!
* High-calorie value snacks in Candy Bowls
* Jack-O-Lanterns that mark the location of rare Loot
Participation is completely optional – after the event begins, right click on The Long Dark in your Steam library, go to Properties>Betas and enter the following code to gain access to a special branch of the game: FourDaysofNight
Note: The Aurora is disabled during Four Days of Night. We also recommend starting a new Survival Mode game save during the event – progress you make won't carry back over to the regular, main branch of the The Long Dark after Halloween.
Good luck, and we hope you enjoy it!
– The Hinterland Team