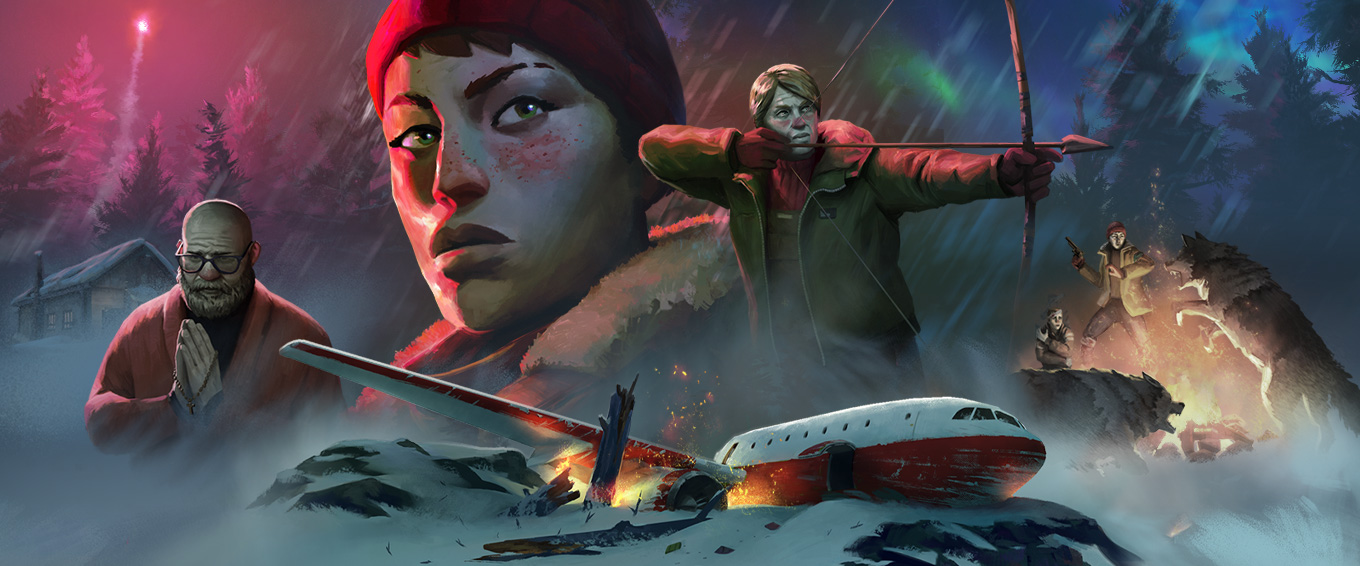 October Dev Diary – Episode Three Launch
17.10.2019.
It's been a long time coming, but Episode Three is just around the corner. At 6AM Pacific on Tuesday, October 22nd, you'll all have the opportunity to jump in to CROSSROADS ELEGY, and learn more about the story of the Quiet Apocalypse. We're very excited to share this new part of the story of Mackenzie and Astrid, the mysteries of the aurora, and what's happening on Great Bear in the midst of this (potentially?) world-changing disaster.

But before that, we have a few "housekeeping" things to update you on, so here goes!

A NEW PERSPECTIVE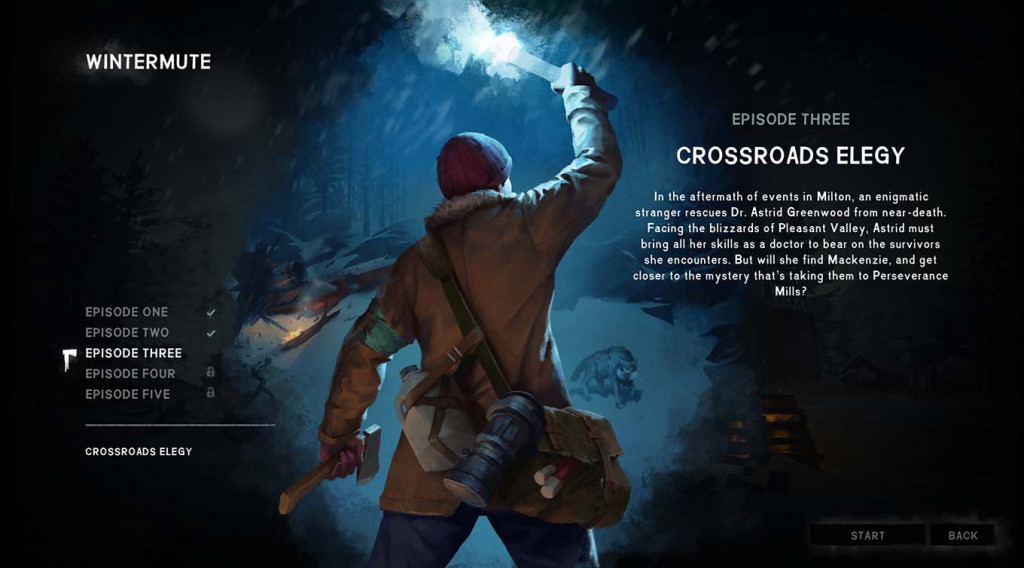 For those of you that have been following The Long Dark for years, you've known that our intention with WINTERMUTE, our story mode, has always been to show aspects of the story from each of our main characters' points of view. Episodes One and Two were presented from Mackenzie's viewpoint, and Episode Three picks up the story of Astrid after she and Mackenzie get separated in Milton at the opening of Episode One.
We're excited to be able to share part of Astrid's story with you, and we know you'll find her version of events just as compelling as Mackenzie's.
ALL EPISODES UNLOCKED
Since you are playing as Astrid, you aren't continuing your same playthrough or save from Episode Two. So, we decided to just unlock the three episodes for existing and new players, so that if people prefer, they can start by jumping directly into Astrid's story in Episode Three, and then go back and play the first two Episodes. There may be some minor spoilers for the earlier episodes, but in general we think this flow can work. We still recommend new players go through the episodes in order, but this way you have the choice!
LOST & FOUND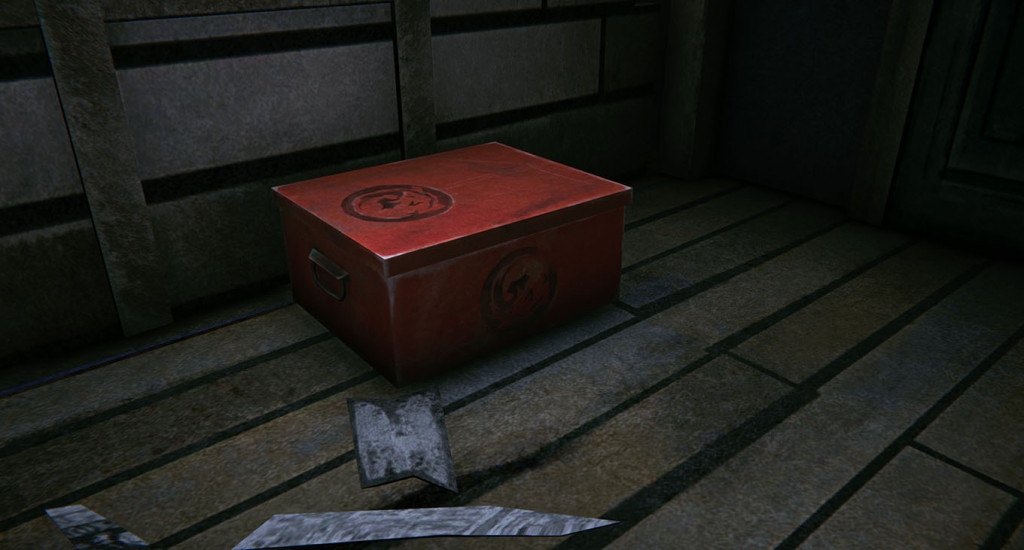 Historically, making significant changes to existing regions in the game has sometimes resulted in people losing stored items. Since we've just done a major overhaul of the Pleasant Valley region for Episode Three, we've implemented a new system designed to avoid us accidentally wiping out your hard-earned loot. The Lost & Found box will appear any time we have changed a scene to the extent that your loot would have been deleted — we just respawn it all in the Lost & Found box for you to grab it. You can only take things out of the Lost & Found, not put things into it, and once you have emptied it, it disappears.
THESE ARE NOT LOOT BOXES. These are just our way to safeguard your items in the event that a scene edit would have resulted in us deleting your stuff.
CONSOLE VISUAL ENHANCEMENTS
With the Episode Three update, we are also including our enhancements to the Xbox One X and PS4 Pro. These enhancements include HDR lighting (works on Xbox One X, XBox One S, PS4 Pro, PS4), and High Resolution support (4K on Xbox One X, 1440p on PS4 Pro). All versions of High Resolution support feature dynamic scaling.
You'll notice we've added a new calibration screen for HDR settings. Keep in mind that there is currently no standard implementation of HDR lighting so your results will depend heavily on the TV you are using. If you run into issues with these enhancements, please submit a ticket to our Support Portal: www.hinterlandgames.com/support
NO MORE 32-BIT CPU SUPPORT
This shouldn't affect 99% of our players, based on the statistics we pull from Steam's hardware survey, but we have stopped supporting a 32-bit version of the game. This only matters if you are still running a 32-bit CPU, which would be fairly old by now. The main CPUs impacted by this would be:
• Intel Pentium 4E (released in 2004)
• AMD K7 (released in 2004)
• Intel Atom CPUs (released in 2013; mostly used for netbooks and tablets)
So if you have a system that uses those CPUs, The Long Dark will no longer work for you. All our other builds have been 64-bit only for a while, so this switch to only supporting the 64-bit version of Windows for The Long Dark will result in some nice performance gains, and also helps eliminate some crashes that were only occurring because of the 32-bit support.

FOUR DAYS OF NIGHT (4DON)
We will be reprising our annual Four Days of Night Halloween event this year, starting at 10PM on October 27th (Pacific) and running to Nov 1st. Unfortunately, given our focus on shipping Episode Three, we weren't able to add any new twists on last year's formula, so the 2019 event is the same as 2018, but with updated Badges to reflect 2019 participation.
DECEMBER SURVIVAL MODE UPDATE
We're still on track for a December Survival Mode update. We'll share more details of what's in that update after things have calmed down a bit. We expect to be pretty busy in the immediate aftermath of the Episode Three launch, so I'd like to give the Survival Mode update information its own room to breath. You can expect more details about it in November.
***

That's pretty much it! We'll be heads down doing support for Episode Three's launch on October 22nd. We can't wait to hear what you think about our latest work, and we look forward to hearing from you in the forums at www.hinterlandforums.com, and on our social media channels. And remember, if you run into any issues, please use our Support Portal at www.hinterlandgames.com/support to get help.

We're really excited for all of you to experience the next chapter in the WINTERMUTE story. Watch out for those Timberwolves!

– Raphael