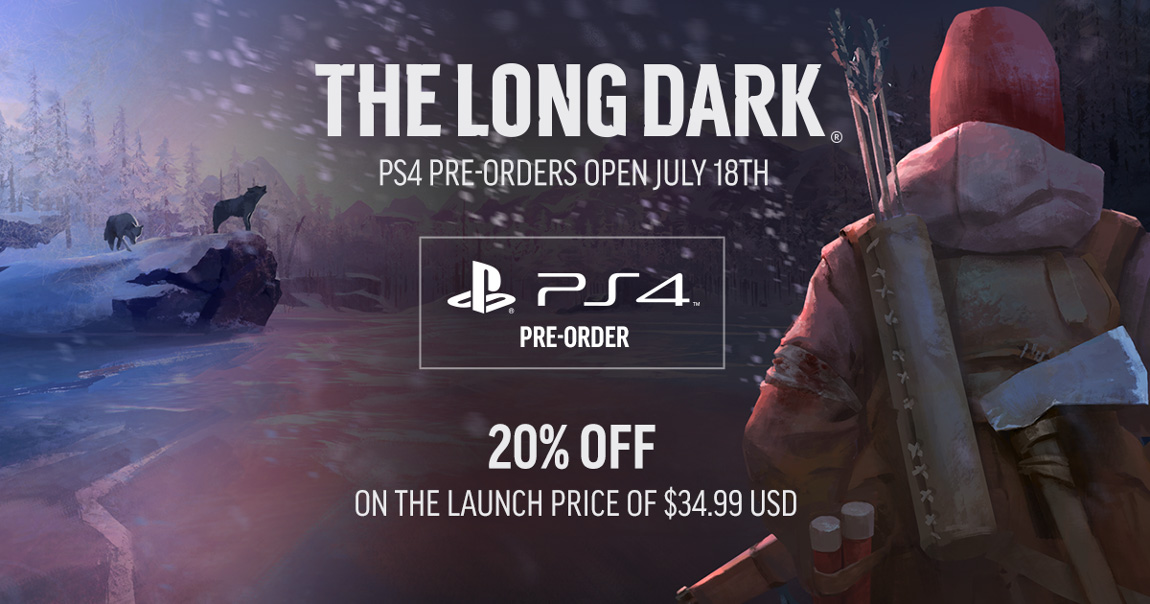 Pre-Order The Long Dark on PlayStation 4
18.07.2017.
Starting today, July 18, you can save 20% off the launch price when you pre-order The Long Dark on PS4!
You can find us right now on the PlayStation Store here, as well as through the PlayStation store app on your console. Currently, pre-orders are available in most of North and South America. Check the PlayStation Store page to see if it's available in your territory.
We hope you check us out and join us in the Quiet Apocalypse!
– Hinterland Team