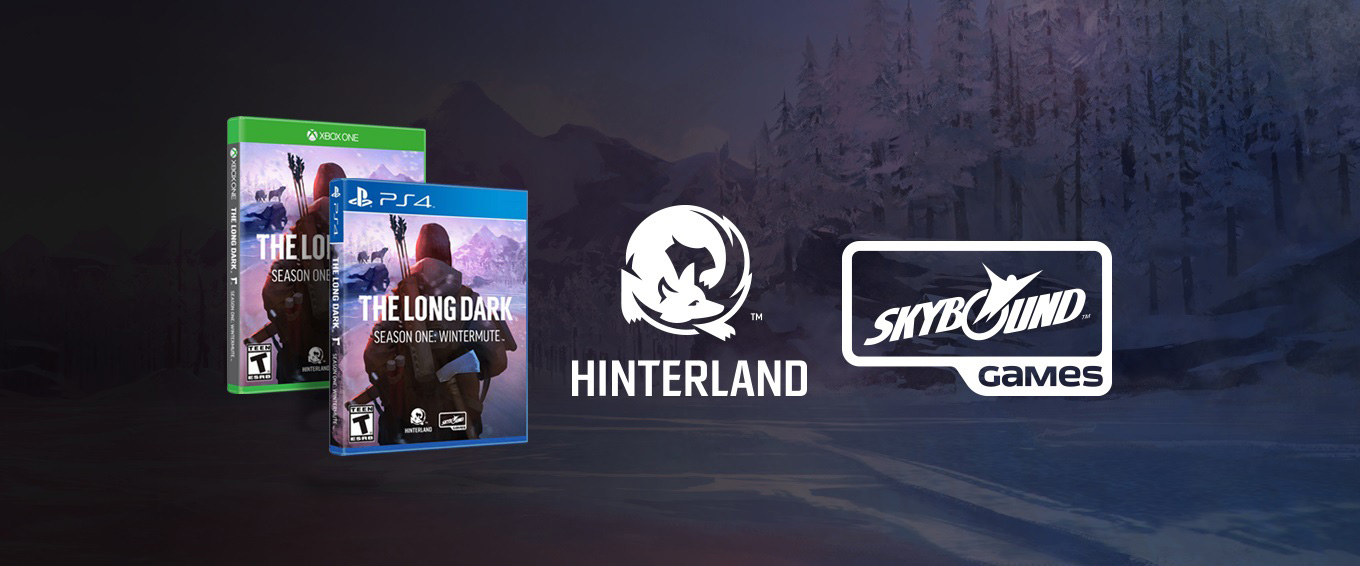 THE LONG DARK Coming to Retail Through New Skybound Partnership
04.04.2018.
Hello community,
Today we're excited to announce a new partnership! We're working with Skybound Games, the new "indie"-focused publishing label of Skybound Entertainment (also known as the creators of The Walking Dead) to bring The Long Dark to retail stores in September 2018.
This means that in September, people around the world will be able to find disc-based copies of The Long Dark for Xbox One and PlayStation 4 on store shelves! Mind-boggling.
We're excited to be working closely with Skybound on this, not just because this will bring a whole new retail audience to The Long Dark, but also because Skybound's "creator first" culture meshes so well with our own. They've been great partners so far, coming at this relationship firstly as fans of the game, and we're both energized by the opportunity to bring The Long Dark to fans of The Walking Dead, and vice versa.
A few of us from Hinterland were recently down at Skybound's offices in LA and had the opportunity to meet with the heads of their various departments — comics, online editorial, publishing, and of course, games! It was fantastic to walk through their office and see so many artifacts of their various creations. It really inspired me and reminded me of all the ways in which I'd like to extend The Long Dark, and future Hinterland creations, outside the medium of video games. That way, we can tell more stories, and help you tell yours, across a wide spectrum of creations be they games, novels, comic books, film, television, you name it!
To be 100% clear — the relationship with Skybound doesn't change anything about how we're making The Long Dark. Hinterland is still 100% independent and we're also our own publisher on all digital platforms — so think of this partnership as a way to amplify what we're doing, bring our game to a broader audience, and also give us an opportunity to learn from one of the best IP creators in the business.
Thanks, and if you have any questions about this new partnership, feel free to reach out to us in our forums, email (info@hinterlandgames.com), or social media.
– Raphael