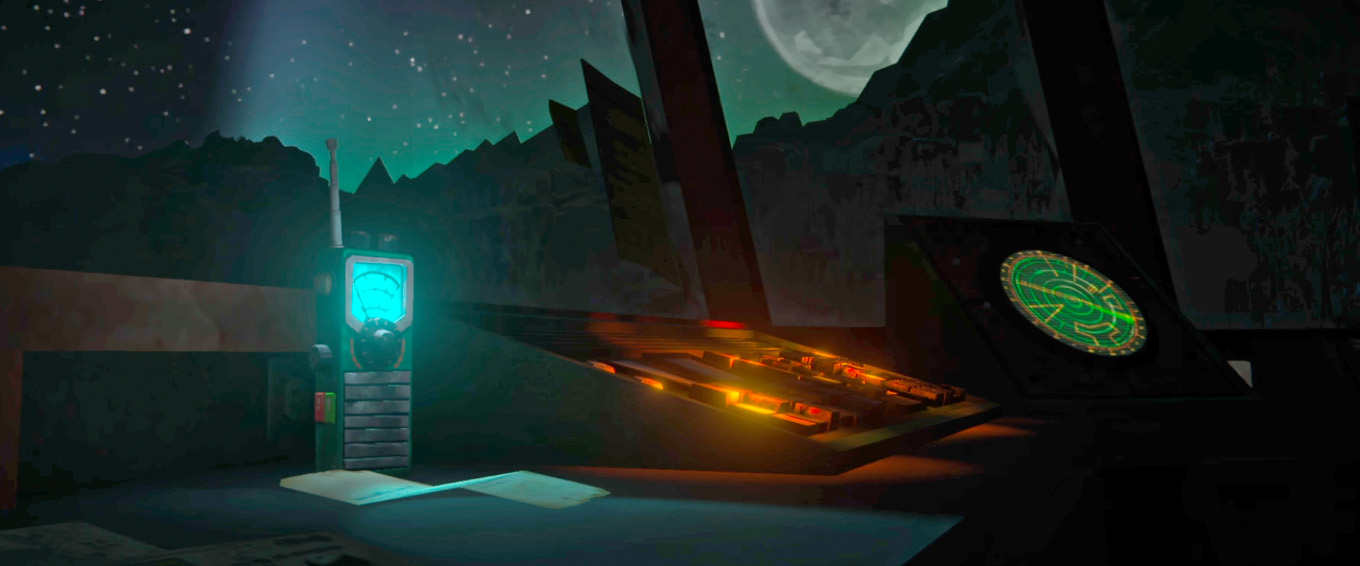 Dev Diary – April 2023
14.04.2023.
Hello Survivors!
Now that TALES FROM THE FAR TERRITORY is available on Steam, Epic Game Store, Xbox, and PlayStation, we wanted to provide a quick update about some upcoming changes, and bug fixes we are currently working on.
Adding Interloper to TALES
It's been a couple of weeks since we released TALES FROM THE FAR TERRITORY, Part Two: SIGNAL VOID, which included the introduction of the first 'Tale.' We have been reviewing feedback, and we appreciate the time many of you took to file tickets via our Support Portal. While we are working to resolve some high-priority bugs following the release (more on that later), we also wanted to acknowledge the feedback from many Interloper players in our community, and how we plan to address Tales moving forward.
By introducing the idea of Tales to Survival Mode, we wanted to give our Survival Mode players more reasons to explore and more objectives to follow, while still weaving in some compelling narrative elements. When tuning for the Interloper experience mode, we are always especially careful not to upset the balance of the game, and so we tend to approach changes to Interloper with caution and thoughtfulness. Interloper is a very stripped-down experience; many gear items are either excluded entirely or heavily restricted, containers are mostly empty, and the general tuning settings are designed to be punishing. The addition of new locations, new gear items, places you can scavenge more loot, and resources run the risk of upsetting that "survival on a knife's edge" feel, so anything we add into this experience mode does require an extra layer of consideration. When designing both the transponder systems that would enable the new Supply Caches to be found, and also considering the significant amount of effort that would go into completing the "Signal Void" Tale, we strongly felt that these systems would not work well in Interloper, and in particular we felt the Tale would be extremely difficult with almost no pay-off (necessary to preserve the Interloper balance), which would simply be frustrating.
After hearing from many of you in our player community who very strongly align yourselves with the Interloper mode (to the point that you don't play any other modes in the game), we understood that you didn't really mind if the experience would be a massive struggle with little reward. You just wanted that option.
So, after careful consideration, we have decided to introduce the "Signal Void" Tale to Interloper, with some modifications designed to preserve game balance for that specific Experience Mode:
Bunkers will be adjusted to provide less loot on Interloper.
The final Bunker will still contain a couple of rare items, but adjusted for Interloper.
Additionally, once you have the Handheld Shortwave you will be able to explore and discover the hidden Supply Caches, which will provide loot that is also balanced for Interloper. A number of them will be empty, while others will have loot that is consistent with what you would expect on Interloper.
For those Interloper players wondering how to access the new content, you will be able to access the Tale and any new changes via your existing save, and there will be no need to start a new Survival save in order to get these changes. Simply pick up the Handheld Shortwave in the Control Tower at the Forsaken Airfield region, and you're on your way. Just please know that your experience of the Supply Caches, and "Signal Void", will be extremely tough, without much reward apart from bragging rights.
We plan to release these changes in the next week, so you should have access to the Tale very soon. Keep an eye out for the official release notes!
For more information on the Tale and Part Two: SIGNAL VOID, please visit the March Dev Diary.
Xbox and PlayStation – Uncapped Frame Rates
Following the release of v2.09 on Xbox, some players may have noticed a change to the frame-rate cap on Xbox Series S/X. While this change isn't part of the overall Visual Enhancements we have promised with TALES FROM THE FAR TERRITORY, we'd like to clarify what has changed, and what our plans are for the future.
Recently, we upgraded THE LONG DARK to a newer version of the Unity engine and Xbox Unity plug-in. Prior to the Unity update, the console frame rate was limited to 30 frames per second (FPS), and the game would use a method of "dynamic resolution scaling" (a standard practice on consoles) to maintain this target frame rate to ensure a smooth experience.
This Unity latest update has now uncapped frame rates on the Xbox Series S/X, so they are no longer limited to 30 FPS. These Xbox platforms should now be able to achieve up to 60 FPS with dynamic resolution scaling.
Upcoming Changes: We have made additional adjustments to uncap frame rates on Xbox One X in an upcoming update. Additionally, in order to ensure parity on PlayStation, we have done some work to enable up to 60 FPS on PlayStation 5, as well as higher than 30FPS resolutions on PlayStation 4 Pro. These additional changes are planned for release at the end of this month.
To summarize, following these improvements, players can expect:
Xbox One X – Up to 60 FPS at 1080p
Xbox Series S – Up to 60 FPS at 1080p
Xbox Series X – Up to 60 FPS at 1080p
PlayStation 4 Pro – Up to 45 FPS at 900p (using dynamic resolution scaling)
PlayStation 5 – Up to 60 FPS at 1080p
Once the changes are live, you will be able to manually enable the higher frame rate cap, or change it back to the 30 FPS cap, in the Display Settings. We will share more information alongside the Release Notes later this month.
Please note that this change does not impact the Switch, or any of the PC or Mac-based versions of the game. (PC and Mac have always been able to run at higher than 60 FPS, provided the hardware is powerful enough.)
We will continue working toward additional improvements, including providing official support for next-gen consoles, additional visual enhancements, and more. We will provide more information in the coming months.
Upcoming Bug Fixes
In addition to today's Hotfix on Xbox, we are working on a series of other high-priority fixes and will release them in hotfixes as soon as possible.
We have introduced the Known Issues section on our Support Portal. This list provides a regularly-updated summary of high-priority bugs organized by platform. While this list is not exhaustive, it does provide a good starting point to check whether your issue appears, and it includes some helpful workarounds and tips where applicable. 
If you currently require technical support, please reach out via our Support Portal. We are working to respond to inquiries as quickly as possible. 
Thank You
Thank you, Survivors. We will share more information on TALES FROM THE FAR TERRITORY in the coming weeks.