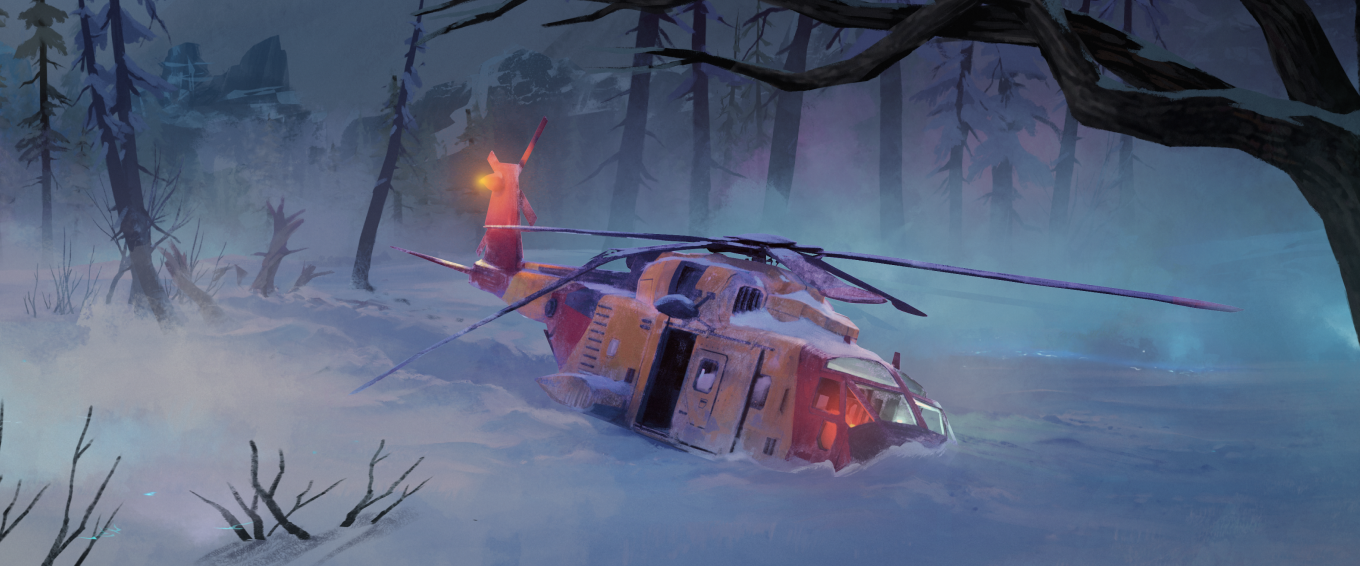 News Release: TALES FROM THE FAR TERRITORY
05.12.2022.
VANCOUVER, Dec. 5, 2022 – Starting today, players can access the first paid Expansion Pass for Hinterland's popular survival game, THE LONG DARK. TALES FROM THE FAR TERRITORY significantly adds to the world of Great Bear Island and the game's core Survival foundation, with new Regions, new Gameplay, and new objective-based Tales.
Releasing in multiple Parts over the course of a 12-month campaign, TALES FROM THE FAR TERRITORY includes both paid updates for those who own the Expansion Pass, and free updates for anyone who owns THE LONG DARK (or SURVIVAL EDITION). Updates are currently planned for release every 8-10 weeks.
"After eight years of free updates to Survival Mode, we're thrilled to open a new chapter in the ongoing development of THE LONG DARK," said Raphael van Lierop, Hinterland's founder and creative director. "TALES FROM THE FAR TERRITORY is the next step in the evolution of Survival Mode, setting a strong foundation for the continued growth of the game's award-winning survival sandbox, as we also move toward the conclusion of our WINTERMUTE storyline with Episode Five in 2023. We're thrilled to share these new survival adventures with our 10 million players."
Adventures in the Far Territory begin with "Part One: Forsaken Airfield." The first Part introduces players to the brand-new Airfield Region, featuring plenty of open space, a Control Tower, and new mysteries waiting to be explored. Players can also access Transfer Pass, a new hub region, and the Far Range Branch Line transition region, which will help connect the new Expansion regions to the rest of Great Bear Island.
Other paid content available today in "Part One: Forsaken Airfield" includes new Glimmer Fog, Insomnia Affliction, new Rifle Variations and new Survival music.
In addition to the new paid content, the Expansion Pass also offers great new free content for THE LONG DARK, including a comprehensive Resource refresh, the addition of Visor Notes, a new Doe, and Improvised Crampons.
TALES FROM THE FAR TERRITORY is available now on Steam and Epic Games Store, and it will be coming to Xbox, PlayStation, and Switch in early 2023.
For more information about TALES FROM THE FAR TERRITORY, including details on availability, pricing, and the full planned content Roadmap, please visit the official Expansion Pass website.
ABOUT THE LONG DARK
The Long Dark challenges players to survive in an expansive, frozen wilderness in the aftermath of a mysterious geomagnetic disaster. All technology has been rendered inert, bringing humanity back to a primal existence and leaving players to face the cold, the expansive wilderness, and all the other threats Mother Nature can muster. Players engage with the game's narrative in the episodic WINTERMUTE™ Story Mode and can try their luck with the open-world permadeath Survival Mode, or complete objectives in the standalone Challenge Modes, all while having to monitor their basic needs (warmth, sleep, food, water), fight afflictions (injuries, diseases), and encounter deadly wildlife.
ABOUT HINTERLAND STUDIO
Hinterland is an independent video game developer and IP creator headquartered in Vancouver, British Columbia, Canada.
Established in 2012 by game director and writer, Raphael van Lierop, Hinterland is a multi-ethnic, international team united around a singular goal: to create thought-provoking, story-rich entertainment experiences set in compelling original worlds. Our fictional settings – our IP – are conceived from the ground up to exist across multiple mediums. We believe that when people love a world, they want to experience it across as many platforms as possible.
Hinterland's first IP, THE LONG DARK, first launched on Steam Early Access on September 2014. The game's multi-platform 1.0 launched on August 2017. Today, THE LONG DARK has more than 10-million players around the world.
We aim for our games to foster a sense of social awareness, and we aspire to provide immersive, sophisticated worlds for anyone seeking a mature entertainment experience.
MORE INFORMATION
TALES FROM THE FAR TERRITORY Media Toolkit: https://bit.ly/3umoY12
TALES FROM THE FAR TERRITORY Frequently Asked Questions: https://www.thelongdark.com/expansion/faq/
Press Inquiries: press@hinterlandgames.com
Expansion Pass Website: https://www.thelongdark.com/expansion/
Hinterland Studio Website: https://hinterlandgames.com/
Like us on Facebook: @IntoTheLongDark
Follow us on Twitter: @HinterlandGames